Regular price
Sale price
$10.00 USD
Unit price
per
Sale
Sold out
Introducing our Spice of Life - the ultimate blend of herbs and spices that will take your cooking to the next level. This versatile dry rub is a flavorful combination of herbs and spices that complement any dish, giving it a delicious and unique taste.
Our Spice Of Life Dry Rub is made with a special blend of ingredients, including garlic, onion, black pepper, dark chili powder, paprika and parsley, to create a harmonious balance of flavors. The rich, earthy tones of garlic and onion provide a savory foundation for the herbaceous notes of parsley, while the black pepper adds a spicy kick to the mix. 
This dry rub is perfect for seasoning any meat, from chicken and beef to pork and fish. It's also great for vegetables, potatoes, and even popcorn! Use it to add some depth of flavor to your grilled or roasted meats or sprinkle it over your favorite side dish to give it a delicious kick.
Our Spice Of Life Dry Rub is incredibly easy to use. Simply rub it over your meat or vegetables, let it sit for a few minutes to allow the flavors to absorb, then cook as desired. It's a hassle-free way to add some bold flavor to any meal.
Made with high-quality, all-natural ingredients, our Spice Of Life Dry Rub is free from preservatives, artificial colors, and flavors. 
Share
View full details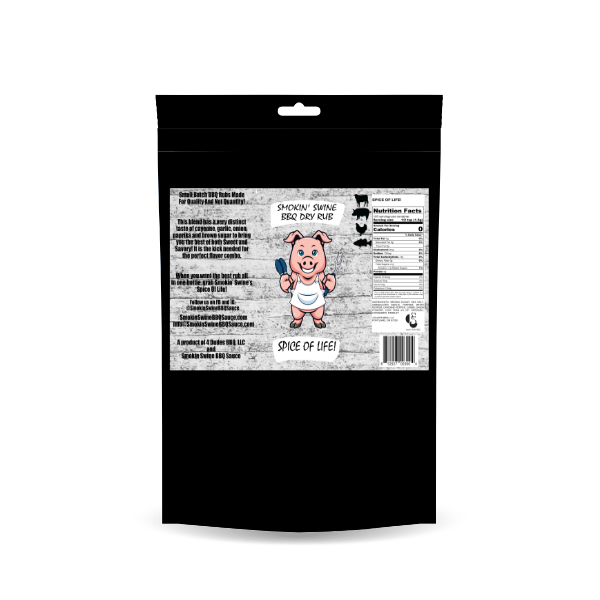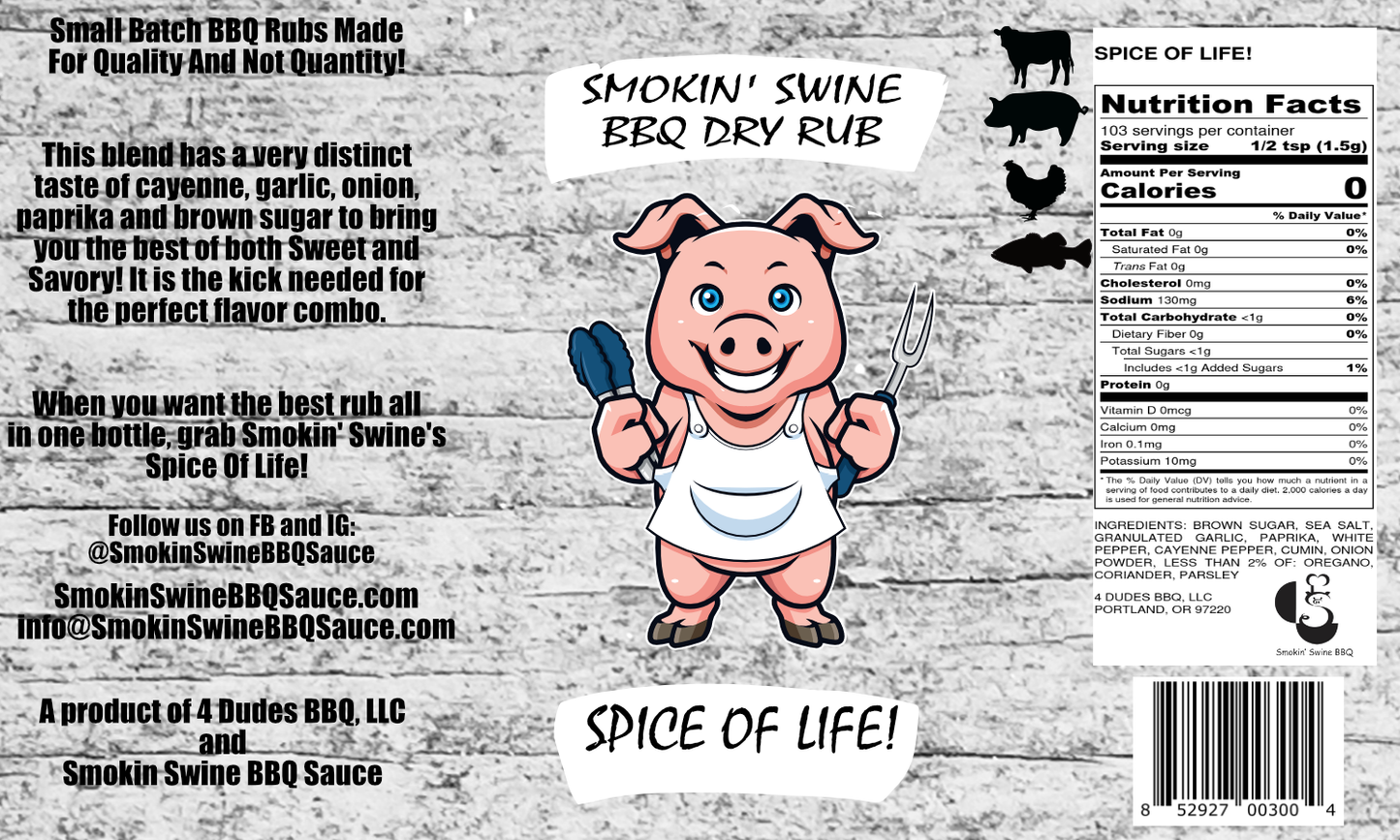 Spice of Life Dry Rub
My husband's new favorite dry rub for pork! Love to have some samples for beef and chicken!